With so much happening at Dataharvest this year, here's a quick guide to help you make the most out of it.
This year's theme: Labour
Dataharvest is all about facilitating cross-border collaborations, and this year we want to support the development of a new labour network. Across Europe, where and how people work has been rapidly changing in the last few years, and in many cases has been getting worse, so this topic is all the more urgent. But it needs cross-border collaboration and investigations.
There will be eight sessions on the Labour topic, in addition to the dedicated hack day, so if you're interested in joining a Labour reporting network, join the sessions, contribute to the conversations, connect with colleagues, and help make the network happen!
Arrive a day early for a masterclass or the hackday
There's three full-day investigative journalism masterclasses you can join:
To join, you will need to have a conference ticket, and email info@dataharvest.eu to request to register for a masterclass. More information here.
Or, you can join the hackday exploring EU labour data. This year's topic is "One Union, Diverse Realities – Mapping Inequalities in Work and Wages throughout Europe". Join others and collaborate on exploring the data. You just need to register and bring your laptop. More information here.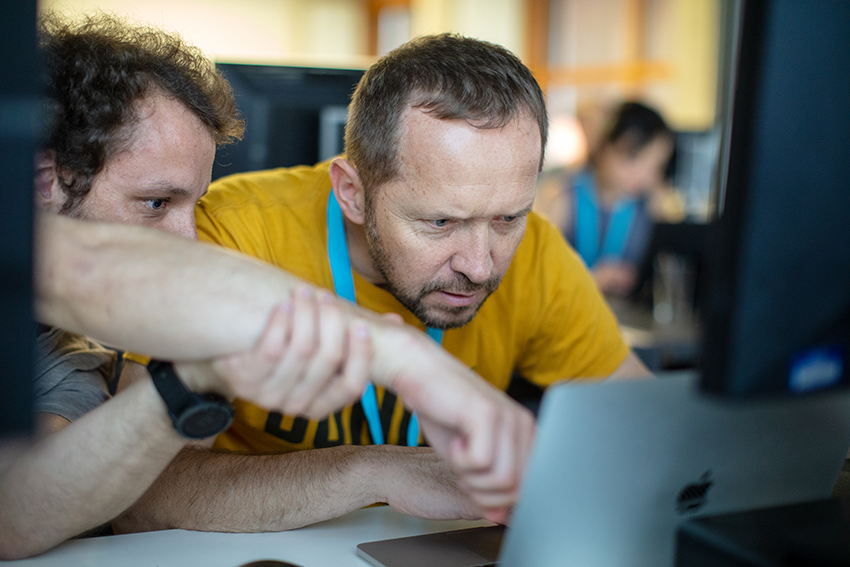 Check out the new tracks
This year we have two new tracks at the conference!
Instant inspiration: the aim of these sessions is for you to leave them (almost) ready for your next investigation. They feature replicable methods, data, networks or topics which you can use immediately in your reporting context. Check out all the sessions in this track.
Telling the story: these sessions showcase innovative and effective ways to present the often complicated and fact-heavy journalism we produce. From data, to audio, to TikTok and art, check out the sessions in this track
Build your schedule
With over 130 sessions to choose from, you'll need to choose carefully which to attend. The best way to do this is to build your schedule on Sched.
You can view the conference schedule here, sign up or log-in to Sched, and add sessions to your schedule. A good idea also is to download the Sched app to your phone (iOS or Android), to help you navigate the conference while you're there! We are paper-free, and there will be no printed programme.
Build your network
Dataharvest is your conference! With hundreds of journalists coming together from across Europe, Dataharvest is an unparalleled opportunity to connect, learn, and build your network. But so much of this is down to you and what you make of the opportunity!
So here are some tips:
And during the conference, don't be afraid to strike up a conversation with someone there! It may end up being the most important connection you make the whole conference.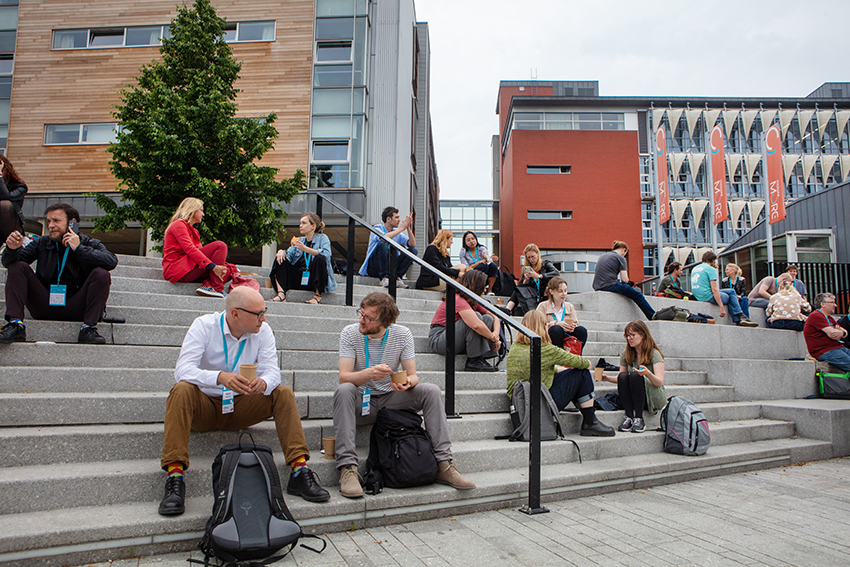 Get a safety check-up
Do you have problems or considerations about digital security for you or your team? Book an appointment to get expert one-on-one support on security for you or your team, with safety consultations available on Friday and Saturday.
Bring your #FOIArt
This year's big social event is the FOI Party & Art Auction in the evening on Friday 2 June. Norwegian investigative journalist and FOI specialist Tarjei Leer-Salvesen has donated some FOI art to be auctioned to raise money for Dataharvest.
If you have any ridiculous examples of redacted FOI responses, please print and bring them, or share them on social media using the hashtag #FOIArt. We'd love to create a gallery of the art of the bureaucrats at Dataharvest this year, so your contributions will be vital.
In any case, come along for a drink and to meet others at the conference!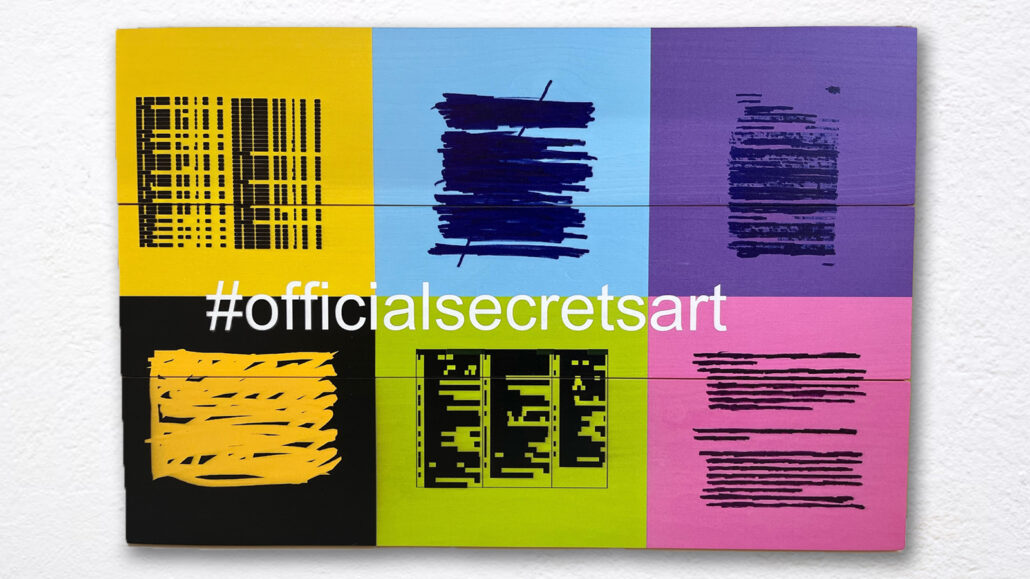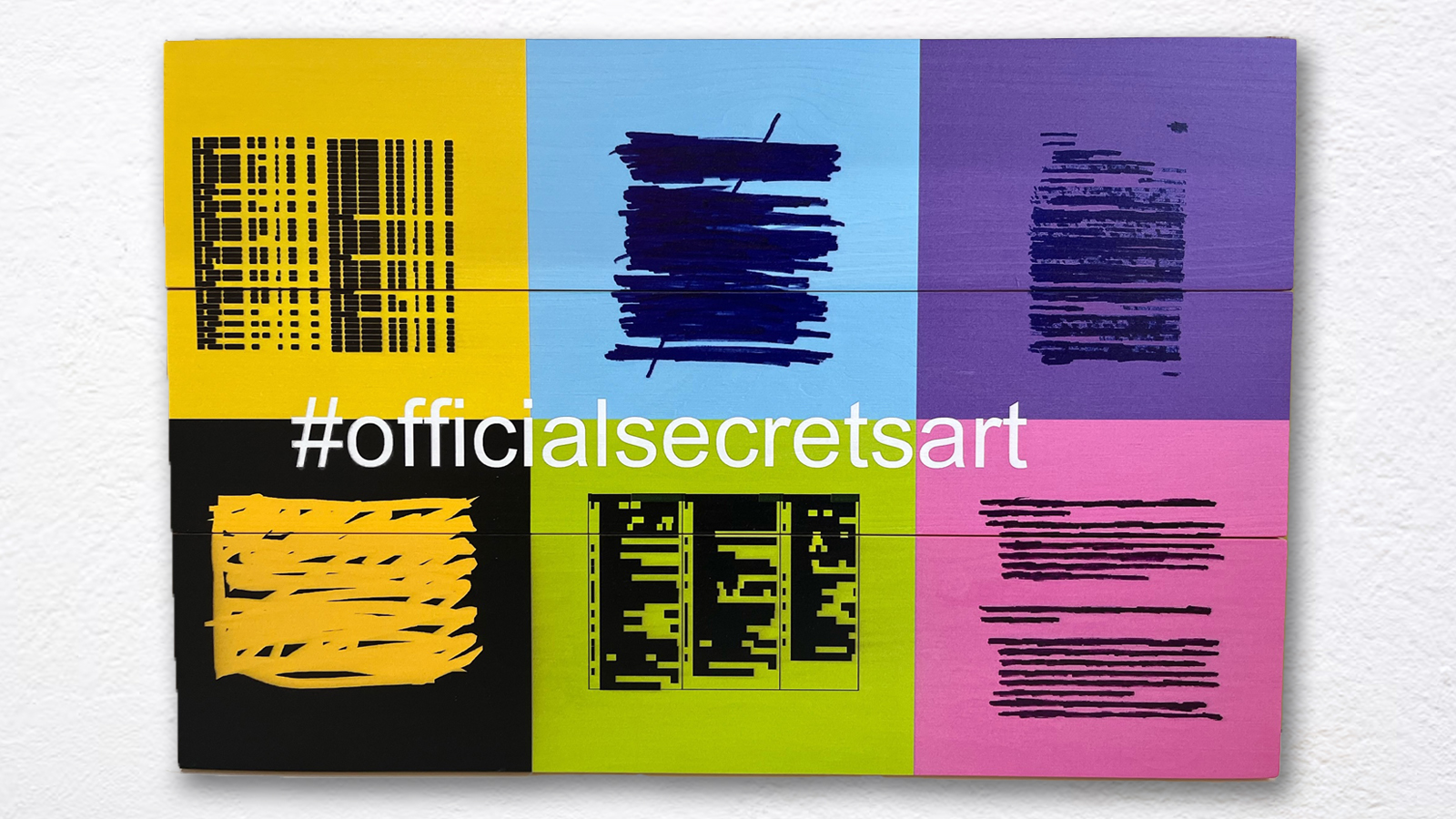 Finally, check out the practicalities page we put together with useful information about coming to Mechelen, from where the conference venue is, to where some of the best bars are.
Safe travels to Mechelen – and see you there very soon!