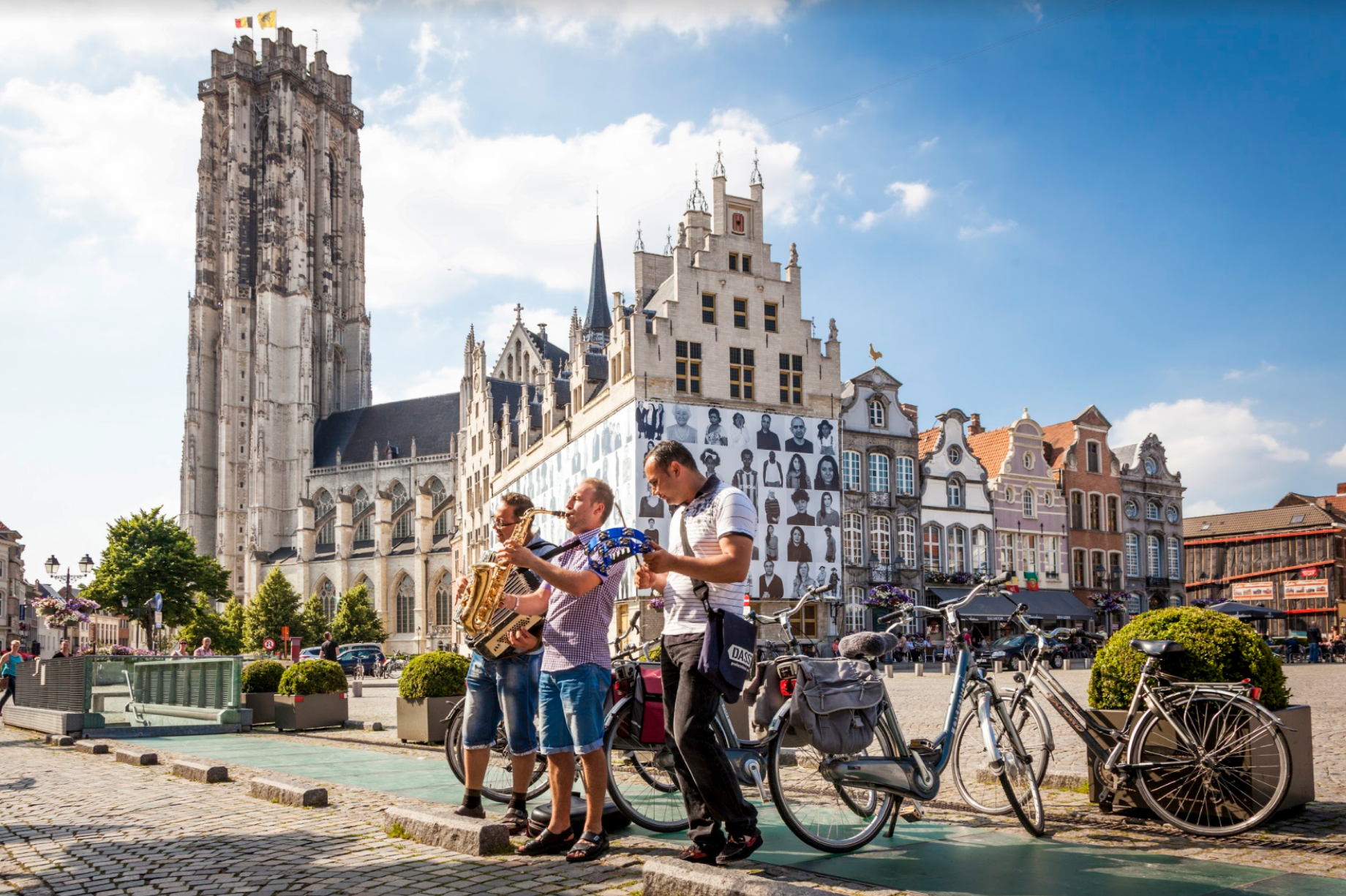 Mechelen is one of Belgium's oldest cities and is situated centrally in Flanders. It is located between Brussels and Antwerp, at only 20 minutes from both.
Getting to Mechelen: If you arrive in the airports or the main station in Brussels: Go to Belgian Rail to plan your journey and buy your ticket. From Brussels South Airport/Charleroi, there is a shuttle bus to the train station. Travel time to Mechelen: From Zaventem 13 minutes, from central Brussels 20-25 minutes, from Charleroi 1-2 hours.
Map of Mechelen with conference site and hotels
Be mindful of Belgian weather, you may need an umbrella. Here is the local Mechelen forecast
As one of Belgium's exemplary cities, Mechelen enjoys the urban cosiness typical of Flanders. Its historic centre is a picturesque pearl. Eyecatcher is Saint-Rumbold's Cathedral towering over the city with its unique silhouette. Adjacent to it is the main square, Grote Markt, surrounded by the town hall and other 16th and 17th century buildings.
Mechelen has played an important role in the history of Belgium. The city lived its heyday in the 15th and 16th century. In 1507, Margaret of Austria had a palace built in Mechelen (Hof van Savoye) from where she ruled over the Netherlands until her death in 1530. During that time, the city was renowned for its broadcloth production. Today, Mechelen counts four UNESCO World Heritage listings and over 370 heritage buildings.