The sun has now set on Dataharvest 2023, the European Investigative Journalism Conference. But it shined brightly over four vibrant days of learning, sharing and collaboration in Mechelen, where more than 500 journalists gathered from across Europe.
Thank you to everyone who made it happen: to all the participants who joined us and contributed with such energy and thoughtfulness, to all the speakers and trainers who shared so generously, to our funders and partners for your invaluable support, to Thomas More University – especially to the Department of Journalism – and the city of Mechelen for hosting us in your wonderful university and city. And last but not least, to the Arena team and the conference volunteers for all your hard work producing the event. Thank you!
"The speakers and panellists came with knowledge and experience, but also with dedication and the willingness to share that is so special for Dataharvest," Dataharvest Director Trine Smistrup said. "It is my impression that everybody learnt something, got acquainted with new people and had a good time in the sunshine by the Dyle river."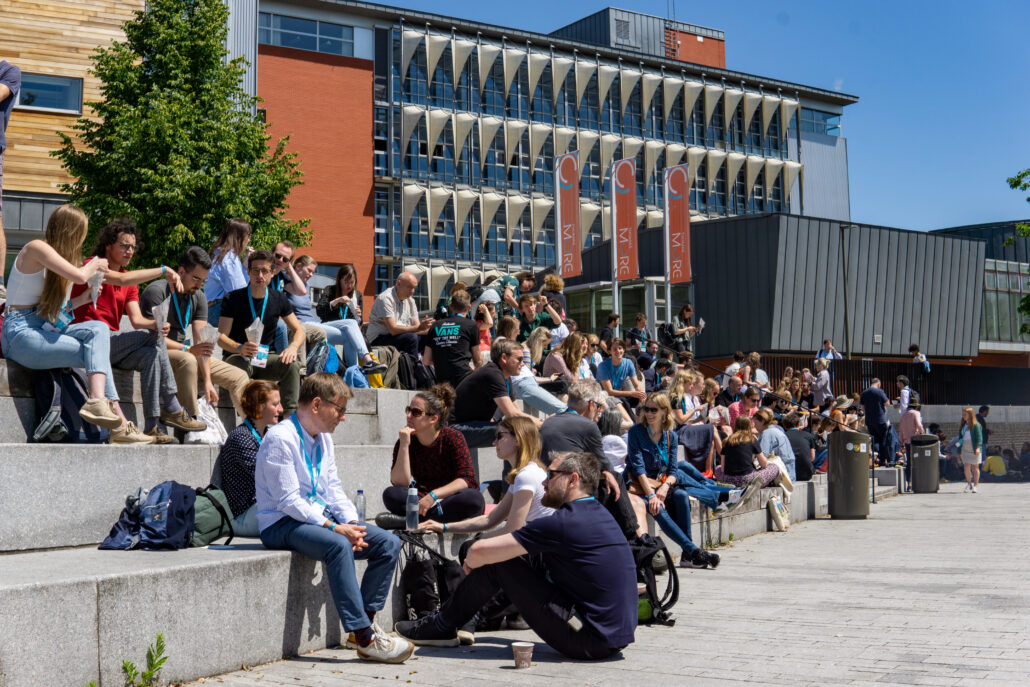 It's the community that makes Dataharvest
Dataharvest is not a typical conference. It is "a crossborder journalism matchmaking fair: Serious work combined with the pleasure of meeting wonderful colleagues," said Brigitte Alfter, Editorial Director of Arena for Journalism in Europe and 'founding mother' of Dataharvest. "This 'working conference' concept, where we share experiences and methods and competences, and where we sit down to develop new story ideas together, obviously answers a need."
There was a huge interest and buzz at Dataharvest this year, with over 130 panels, presentations, and hands-on sessions, as well as a hackday, masterclasses, and network meetings. With all this on offer, the conference sold out six weeks before the conference began, and had well over 100 people on the waiting list.
"It's taken more than a decade to grow this community, it's wonderful to see it thrive and to see so many colleagues pick up the idea of collaboration, acquire the competences and take it to new levels," said Brigitte.
"It's the community that really makes Dataharvest happen, and I am happy to be part of it." said Jelena Prtoric, Deputy Conference Director for Dataharvest.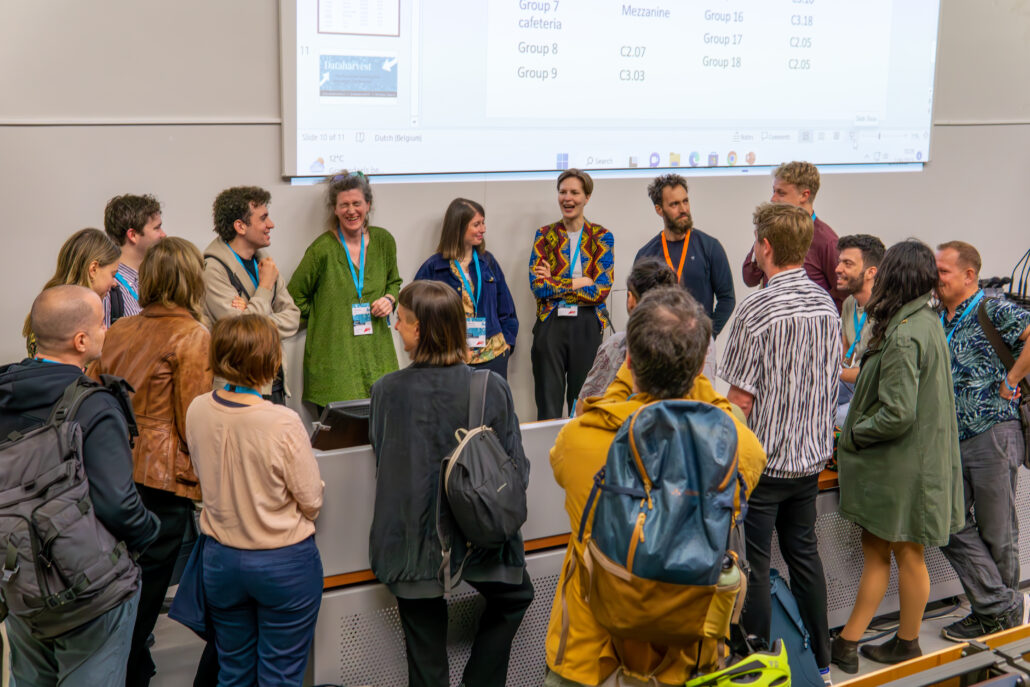 Where Dataharvest ends, the networks continue
Dataharvest is over for this year, and the conference program will be archived here along with previous editions of Dataharvest. But the opportunity is now yours to build on the connections you made and ideas you heard.
Arena for Journalism in Europe, which organises Dataharvest, exists to support cross-border collaborations across Europe. Arena is supporting several networks which you can get involved in:
And Arena is also incubating Reference – the European Independent Media Circle, a network for independent media to support each other with their business challenges and to advocate collectively.
If you participated in any of the round tables at this year's Dataharvest, we will be following up on the ideas and contacts from those meetings. If you didn't and you're interested in any of these networks, please follow the links above to find out more.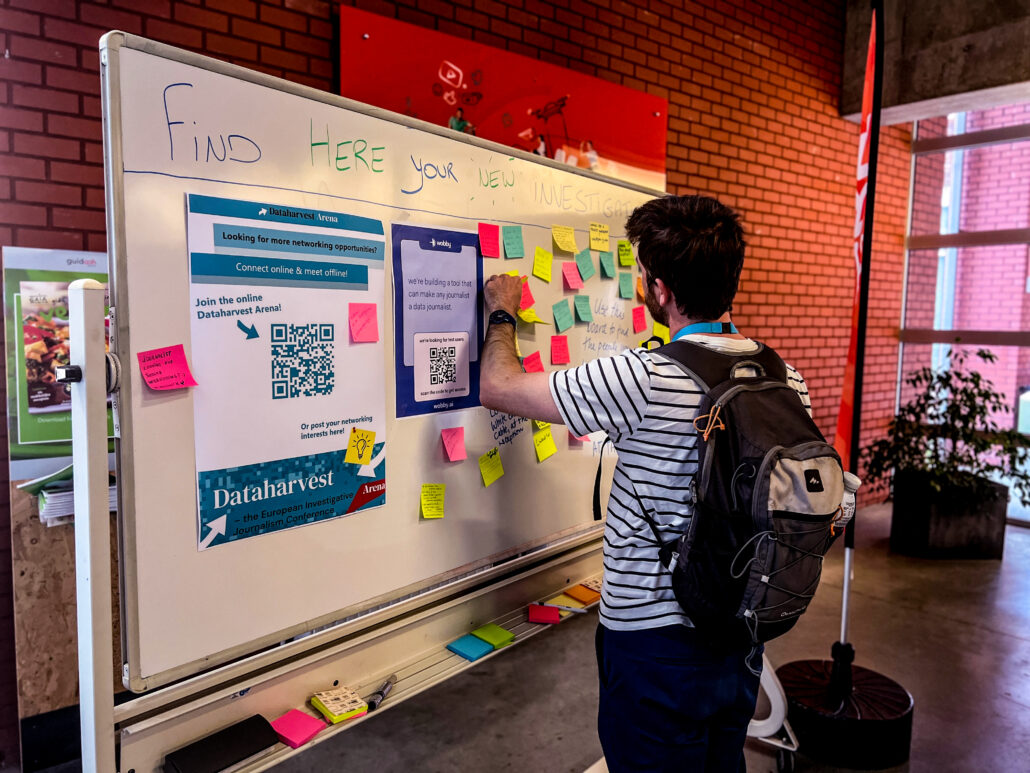 Keep connected
It may now be after Dataharvest 2023, but it's also before Dataharvest 2024! To keep up-to-date with updates about Dataharvest such as the call for pitches and travel grants, sign up to the Dataharvest newsletter or stay in touch on a platform of your choice: Twitter, LinkedIn, Facebook, Instagram.
We also host a forum, the Dataharvest Arena, where you can exchange ideas, or hatch stories with colleagues in-between before next year's conference. Be welcome to sign-up and start a conversation.
To all speakers at this year's Dataharvest: If you used slides, distributed tip sheets or have links to share with participants, please send them to media@journalismarena.eu, and we can publish them on our website, so they can benefit everyone.
If you have any pictures from your time at Dataharvest which you would like to share with the community and see in the Dataharvest 2023 gallery, you can upload them to our shared cloud. The gallery with conference pictures will be published on the Dataharvest website within the next few weeks.
And if you didn't already, please fill-in the conference feedback form!
Reflecting on Dataharvest, Jelena said: "I enjoyed meeting so many friends, old and new, listening in to so many inspiring sessions and hearing about the challenges journalists face in different countries.
I'm already looking forward to next year's edition, and I hope we can make it even better with your help!"