Data journalism has been the posterchild of progressive investigations for the past decade in Europe and Dataharvest has been its herald. In 2019, we offer a one-day data journalism masterclass for seasoned reporters and editors, who have yet to integrate data discovery, negotiation, analysis and transparency in their storytelling and reporting toolkit.
In a step-by-step workshop, we'll piece together how data can take your reporting far and above anecdotal evidence; how to source information and data from various jurisdictions; and how to analyse and summarise it for original and versatile reporting.
We'll also cover DDJ pitfalls, how to spot red flags in data and what to do about it. Designed with a watchdog perspective, this workshop-like training gives a forensic approach to news gathering and reporting in a fake-news era. And it pulls no punches.
Trainer: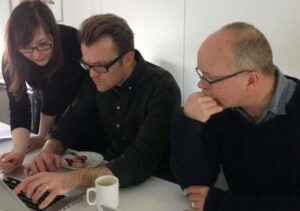 Crina Boros is an award-winning investigative reporter and an international data journalism trainer. Part of Investigate Europe consortium and of Forbidden Stories group, she has published with Reuters, BBC, ICIJ, Greenpeace Unearthed, openDemocracy, Computer Weekly, EUobserver and The Black Sea among others.
She co-authored a manual for the Balkan Investigative Journalism Network, which is the basis of this workshop. The manual is distributed freely here.
Brant Houston is the Knight Chair in Investigative Reporting at the University of Illinois where he teaches and works on projects and research involving the use of data analysis in journalism. He is co-founder of the Global Investigative Journalism Network and the Institute for Nonprofit News. He is author of Computer-Assisted Reporting: A Practical Guide and co-author of The Investigative Reporter's Handbook. Before joining the University of Illinois, he was executive director of Investigative Reporters and Editors at the University Missouri for a decade after being an award-winning investigative journalist for 17 years.