Masterclass on 1 June 2023
The political activities of Big Oil, Big Food or Big Chem and similar damage our planet, make us sick, and disrupt our democracies.
For decades, companies that produce petrochemicals, pesticides, processed food or alcohol have been customising tactics from the so-called "Tobacco playbook" to keep their harmful products on the market, delay regulation and prevent major changes in our production systems.
In this masterclass, Stéphane Horel will explain the darkest secrets of what should now be called the "Corporate Disinformation Playbook" and show you how to explore and expose those tactics.
The master class will include the following points:
Taxonomy of corporate tactics
Building a toolbox of OSINT resources
Investigating EU lobbying (FOI, stakeholder mapping…)
Mini case studies: Monsanto papers, climate, chemicals
Plea for an unfairness doctrine in reporting
Anything else that you think is interesting
If there is something in particular that you are wondering when it comes to corporate lobbying and the manipulation of science, or if you need help in your research, send an email to horel@lemonde.fr or bring your questions to the master class.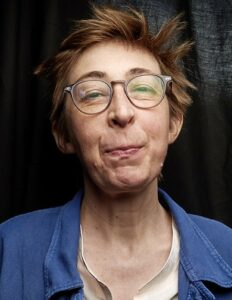 Stéphane Horel is an investigative journalist for Le Monde (France). A "lobbywatcher" specialised in systemic disasters, she investigates state-facilitated corporate harm and the effects of lobbying, conflict of interest and the manipulation of science on the environment, our health and our democracies.
Co-author of the "Monsanto Papers" with Stéphane Foucart, she obtained the European Press Prize Investigative Reporting Award in 2018. Stéphane co-authored several documentaries and books and works on developing nerdy cross-border projects and building bridges with the academic world.